Click on this map to enlarge it or download it as a PDF file. That will provide you with a version you can expand and zoom in on. It will take a minute or so on a slow connection.
2021: Please note Sites #0-#12 are CLOSED and under renovation. When completed that area will be SEVEN PREMIUM FULL HOOK UPS. (We will update our map when the project is complete)
NO TENTS or BOATS on Trailers Allowed at Canyon RV Resort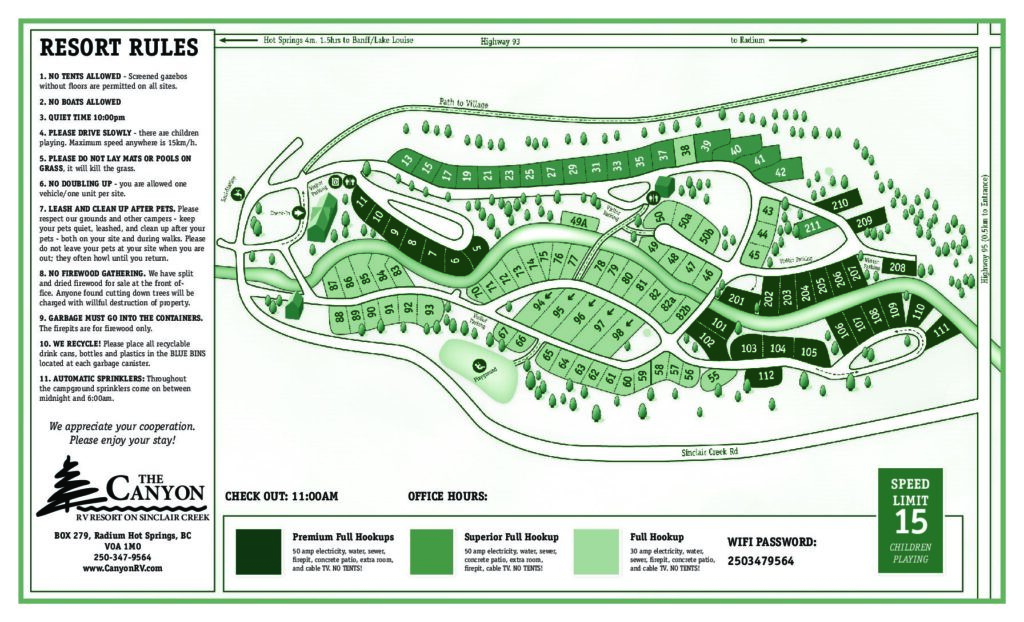 Our Site Map is now available to download as a PDF file.
Download time will be about 1 minute, depending on the speed of your connection.
To view the Site Map, you will need to have Adobe Acrobat Reader.
Download it here.